A Word from the Author: This was inspired by some of the fan-fiction
spattergroit
was posting during an ONTD partypost a few nights ago. Everyone was commenting on how, with the exception of a few batshit crazy stories involving magic and vampires and whatnot- every fan-fiction was essentially the same thing. Heroine has a ~*exotic*~ ( see: horrible ) first name, has an abusive partner/ex-partner/family member that Michael must save her from, Michael falls in love with heroine minutes after meeting her, lyrics are incorporated into everyday conversations, sex scenes are awkward and uncomfortable for EVERYONE involved, etc.
Inspired, I decided to try my hand at writing my own story based on the macros, memes, and horrible "serious fiction" that we've all shared and smiled at over the past month. This was the result, which I posted within the comments of the parties to an overwhelmingly positive response.
I feel it necessary to say that I mean no disrespect to anyone in this. Not to Michael, not to his family or friends, and certainly not to his fans, who are now my fellow Shamoaners. I did this to make people laugh in what is still a time of sadness, and I hope I succeeded.
That's said, I present to you- "PIMPS UP, HOS DOWN: A novel by london_evenings"
Chapter 1: Introduction. lol

It was 1988 ( because bitches love the BAD era ) and Michael sat alone for the first time in weeks in his bedroom at his new residence at Neverland Ranch. He was taking a small break from touring to relax his nerves and check out the progress on his new living quarters. All was quiet except for the occasional conversations of the movers carrying furniture and personal items into the spacious mansion's main hall. Outside, several trucks were parked, loaded with Michael's belongings and items chosen by an interior decorating team Michael had been referred to. Michael was hoping to have everything moved in and sorted by nightfall, but he knew the chances of it happening were slim. This would take days, maybe even weeks.

Sighing, Michael tucked his folded arms behind his head and laid down on his bed, the only piece of furniture he had insisted be brought in and set up immediately. He missed the feeling of his own bed. Tour buses and hotel rooms didn't give the same sense of comfort and security- no matter how much they advertised themselves as being "5-star".

The sunlight trickled in through his window and warmed Michael's leather, metal studs, and thirty-five belt clad body. He closed his eyes as the movers from the floor below went outside to gather more furniture from the trucks, taking their chatter and conversation with them, leaving only peace and quiet within Neverland's walls.

The tour, the flights, the meet & greets. Michael was exhausted. He slowly drifted off into a dreamless sleep.

It was the ear-splitting sound of something on the first floor shattering on the hardwood floor, followed by a woman's high pitched yelp- that jerked Michael awake....

Chapter 2: They meet.

The sun had set considerably, signaling late afternoon. Michael sleepily rubbed his eyes as he made his way to his doorway. A sweet-sounding voice called out to him. "Please be careful! There's broken glass everywhere!"

He didn't like the sound of that.

"Hello?" his angelic voice called down the stairwell. He didn't see anyone. He started towards the stairs and peered over the railing. In pieces on the floor was a lamp he had picked up while in Japan a month prior. His heart sank, and for a moment, his tone was filled with anger. "You guys REALLY need to be more careful!" he shouted out loud, making his way down the staircase.

When he rounded into the hall, he saw her. Her pretty face was flushed with embarrassment and fright, scrambling to sweep up the broken glass with a broom the movers had left in case of such an accident. His anger was washed away at the pure comedic sight of this beauty trying to perform a simple task wearing heels that looked painful to stand in, let alone sweep in. She wore a black pencil skirt and a white blouse. Her hair, a shimmering blonde, was pulled into a messy bun.

"I'm so sorry!" she said, turning to look at him. Her jade-colored eyes were defined by a pair of black rimmed glasses. She almost looked like a librarian ( not to be confused with Liberian ). Michael noticed that she didn't seem taken aback by his presence, as many other women had been. She continued, her eyes seeming to well up with tears. "I'm so sorry, Mr. Jackson. I didn't even see it and the next thing I kne--"

Michael smiled at her, stepping closer to her, and gently taking the broom. "Shhh. Shamone. It's alright. Please don't be upset. I can always buy another one. Here, let me get that for you. I don't want you to cut yourself on this glass." he said gently, soothingly, and began sweeping up the broken souvenir.

She couldn't help but eye him up and down as he bent to sweep the bits and pieces of his lamp into a small pile...

Chapter 3: Initiate stupid first name of lead female.

He stood and stepped towards her again. She was tall in her heels. Almost as tall as he was, but he still looked down to her. He tried to be coy. "You know, not many fans are able to get in here past security." He tried to wink, but only succeeded in blinking both eyes. He still couldn't fucking wink. Goddamn it.

Her eyes widened as she realized what he was thinking. "Oh my God! Oh, no! Mr. Jackson! I'm not a fan!" she paused. "I mean, I am.. But- oh lord." her face was flushed again. He giggled.

"I'm so sorry." she repeated. "Mr. Jackson, I actually work with the interior design company. We needed you to fill out some paperwork in regards to payment for the delivery, set-up, and furnishing the home, but since you have pretty much our entire staff here working for once in their lives." she smiled at her own joke. Michael did too. "They sent me. Of course, I can take off the cost of that lamp off of your total." she said, looking down at the floor sheepishly. He was so attractive, and the way he was looking at her made her face feel hot. What the hell had gotten into her?

"Don't worry it." Michael said, reaching out and gently placing his index finger under her chin, lifting her face to look at him. "I'm not mad. It's okay. It's just a lamp."

She smiled, comforted. Her smile was remarkable, and Michael found himself lost in her beauty. He had to know more about this ~*dazzling*~ stranger.

"Mr. Jackson.." she started, trying to resist the urge to flirt with him and get back to business.

"Please, call me Michael." he said, extending his hand. "And you are?"

Her delicate hand came up and gripped his, surprisingly firmly. "I'm Aurora. Aurora Serendipity MarySue Snowbird."

Chapter 4: LOVE AT FIRST SIGHT, YA'ALL.

"That's a mouthful" Michael said, shaking her hand, stunned- gazing into her sparkling eyes.

She laughed again, still holding his hand- staring into his brown pools of heaven.

The two continued to hold hands, eventually stopping the motion altogether, simply holding eachother's hands and drinking in eachother's beauty. He was handsome, Aurora thought to herself. She had seen pictures and music videos and he was undeniably sexy- but in person- he was otherworldly.

Michael had his own thoughts. She was beautiful, sweet, and seemed to have a good sense of humor- and those legs- OH those legs.

"Aurora?" a man's voice came from the doorway. One of the movers.

Aurora and Michael snapped out of it, looking towards the burly Italian man who was dragging in a red velvet couch with the help of a skinny, blonde haired guy. "When did you get here?" the man continued.

"Oh, just a few moments ago. The boss sent me with the paperwork." she said with a small smile. "He didn't want to bother you guys to do it since he knew you'd have your hands full today."

"Looks like I'm not the only one with my hands full." the blonde mover remarked with a smirk. Michael and Aurora looked down at their entwined hands before shyly letting go. Michael ran his now-free hand through his hair, nervously. Aurora fiddled with her skirt.

"What happened to that lamp?" the Italian asked, placing the couch down with a grunt.

Michael spoke up. "I'm a klutz." he said before Aurora could utter a word. "I'll have one of the maids sweep the rest of that up. Just be careful."

Aurora smiled graciously. She knew that if the guys got word of her clumsiness, she would never hear the end of it. They loved to tease her so. Being the only female in a predominantly male company was hard. So, so hard.. And then there was the matters at home...

She snapped out of it. "It's getting late." she spoke up. "Mr. Jack-- I mean, Michael- I can leave the paperwork with you so you can fill it out in peace tonight. There's just a few pages, but I can come by to pick it up in the morning."

The Italian spoke up. "I can just bring it to you at the office tomorrow after I leave for the day, Aurora. Save yourself the trip out here."

Michael couldn't let that happen. He needed to know more about this ~*~*magical*~*~ creature.

"Actually!" he practically yelled, making everyone in the room jump. "I was thinking about having everyone over tonight for dinner... To... Show my appreciation for everyone's hard work? Aurora, I would love for you to stay too.." he said with a hint of desperation, turning his gaze back towards this girl he was falling for ( despite only knowing her 5 minutes )

Aurora felt herself blushing again. What was this man doing to her? "I'd... I'd love to.."

"AH-HEE-HEE!" Michael grinned.

Chapter 5: Sexual tension!

Minutes after Aurora had gone into the kitchen to use the phone to call her boss and notify him of the contract's current status, and the movers had gone to get the rest of the crew to announce their dinner plans when Michael realized he didn't have food in the house... Hell, he didn't have his tables or chairs set up yet. He did the only thing he could think of.

Using one of those horrible cinderblock sized 80s "cell phones" in a nearby room, Michael called the local KFC and placed an order. The woman on the other end sounded like she was going to throw a fit with the amount of food she had to package up, but Michael figured he would simply send a security guard to pick it up and leave her a massive tip to compensate for her troubles.

After dialing a couple of his entourage to go and get the food, Michael noticed Aurora step back into the main lobby. "My boss wants me to thank you for taking such good care of the guys, and me." she said softly. She felt comfortable with Michael, but also as if she had to walk on eggshells- he was that overpoweringly beautiful. She didn't want him to think she was some desperate fool.

"It's no problem." Michael said, eyeing her. "I mean, you broke my Japanese lamp. The least you can do is be my dinner date." He tried to wink again. Both eyes blinked. Son of a bitch!

Aurora for the first time, looked around the hall. "This place is amazing." she said, genuinely impressed by it's size. "It's beautiful. Are you going to live here all by yourself?" she asked, looking back towards Michael who had made himself comfortable on the red velvet couch that had been brought in just moments earlier.

"No, no.. This place is open to any child who wants to visit.. And I'll have some family staying over now and then… and the maids and security of course.. And you know, friends and stuff..." Michael said. He resisted the urge to ask her to stay over as well. Staring at her as she admired his unfurnished home, with her wide eyes and glistening hair, he was overwhelmed by the need to rock with her, alllll niiiiiiight- and not stop 'til he got enough.

"That's so sweet of you, to open your home to so many people." she said.

"Would you... Would you like a tour?" he asked, standing up- his twelve belts ( one of which was practical ) making a clanking noise as he did so.

"I'd love to.. If that.. I mean, if that's okay with you.." she said, turning to face him. Michael gently took her hand and they went off.

He showed her room by room, explaining what he planned on turning them into, how he wanted to furnish it. He liked the way she seemed genuinely interested in his ideas, and not just from her career standpoint. She seemed intrigued by him, as well. She listened. She asked thoughtful questions. So many women in his life couldn't do that.

He stopped when they reached the doorway to his bedroom....
---
Chapter 6: OH SHI---

Michael felt himself getting anxious. "This is, uh.. This is.. This is my bedroom." he said, walking in and outstretching his arms in a mock grandeur sort of way.

He turned and noticed Aurora leaning in the doorway. She smiled at him. "It's nice."

"You can come in.." he said, worrying that he may have given her the wrong impression by so boldly walking into his sacred place.

Aurora timidly stepped inside the gigantic room. She noticed the view of the sun setting over the nearby valley from his window and couldn't help but cover her mouth and gasp. "Oh Michael!" she exclaimed. "It's so beautiful!"

"It sure is." He wasn't talking about the scenery. As the sun's last rays danced across Aurora's hair and pale face ( because bitches in these stories always love BAD era Michael and are ALWAYS pale )- Michael wanted to do nothing more than hold her. He boldly stepped closer to her, pretending to admire the same view she was marveling at.

The silence between them was too much for Michael after a few moments. He loved hearing her voice. "How long have you been working in, um, interior decorating?" he asked, not just to make small talk- but to get to know her better.

"Just for a couple of years." she said, her eyes transfixed on the sunset. "I graduated college with a degree in bio-chemistry ( lol ), but work is hard to come by. My dad's friend owns the design company and he offered me a job sorting out paperwork and simple secretary stuff until I can find a decent career in my field."

Michael was fascinated. She was brilliant, too.

"You're... Amazing." he said, breathlessly. Maybe it was the stars that had started to twinkle overhead outside as the sun finally set, maybe it was this new home, maybe it was because he had just finished one leg of an amazing tour and was high on life- but Michael loved her. Everything about her.

She turned to face him. "You're amazing too." she said, sincere. "You're so sweet, and caring, and giving, and funny, and talented."

"I thought you weren't a fan." he grinned.

"Oh please, 'Beat It' was my jam!" she said with a laugh. As she leaned her head back, her messy bun came undone and her wavy, long blonde locks came tumbling down. She didn't seem phased. "Me and the girls at my ONTD club used to do the dance inbetween studies."

"ONTD?" Michael asked, perplexed.

"Official Neuron Technology Database" she replied. She was even sexy speaking booksmarts, Michael thought to himself. "I'm not crazy, though." she continued with a laugh. "You make good music. It's nice to see you're such a lovely person in the real world, too."

Michael stepped closer to her, gently putting his hands on her arms. Her face became flushed again as she gazed upwards at him. "I'm glad you came by today." he said. "It's nice to talk to someone so down to Earth... And so pretty..." he didn't even attempt the wink this time. Fuck that.

"I'm glad I...." she went to take a step closer to him, but Aurora's impossibly high heel broke from underneath her. She fell forward into Michael, who caught her- and the two tumbled backwards onto his king sized bed.

Chapter 7: lol I don't even know.

"Oof!" Michael landed on his back, Aurora on top of him. She raised her head to look up at him and for a moment, it felt right. His hands on her hips, supporting her.

"My heel..." she stammered.

Michael was broken out of his trance. "Oh my God! Are you okay?" he asked, sitting up to look at her foot.

"Yes, I'm fine.. The heel on my shoe.. It broke.. Are you alright? I didn't hurt you, did I?"

He laughed, helping her sit up. "Not at all. You're comfy."

She giggled, removing her broken shoe. "So are you. I have a pair of sneakers in my car. I'll be righ--"

Michael shushed her. He didn't want to be without her. Not even for a few minutes. "Nonsense! Your feet must be killing you. Those shoes looked like torture devices. No offense. Just pretend you're at home. Make yourself comfortable."

She WAS comfortable. The most comfortable she'd been in months. Weird how it was with someone she had met for the first time literally hours before.

Michael reached down, taking her other foot and undoing the strap on the heel that wasn't damaged. She watched, her face flushed- as he rubbed circles along her calf before sliding her shoe off. He smiled up at her as he dropped the shoe to the floor. The two were sitting side by side on his bed.

As he was about to ask her more questions- the sounds of loud voices came from downstairs. The food must have arrived, and the workers who he had invited for dinner were milling inside.

Michael sighed a bit. "We better go. They're going to wonder where we went." he said.

Aurora was surprised at how disappointed she was that they had to break up this moment. "Alright." she said reluctantly. Michael took her hand and helped her to standing. She was so much shorter without the high heels. He smirked and led her to the door before the two made their way downstairs to meet the thirty-something employees.

There was minimal furniture set up, which Michael let the older of the workers take advantage of. Everyone else sat in a circle on the floor, which seemed to set everyone at ease. It wasn't like having dinner at Michael 'King Of Pop' Jackson's house. It was more like hanging out at your best friend's place. Michael took the time to speak with everyone, to get to know the men and women who were working so hard for him and getting his new home set up. Aurora was seated not too far away from Michael, and over the course of dinner they had scooted closer to eachother, talking about their hometowns and families and such.

It had gotten late, and long after the food had run out and the crew had to leave one by one to get some shuteye for the following day's work, Aurora was helping the maids clean up the paper plates and cups that took the place of Michael's packed away silverware.

Michael bid farewell to the last cluster of employees before heading to the kitchen. He stood in the doorway, admiring Aurora's eagerness to help. She was laughing with one of the housekeepers about something when she felt eyes upon her. She managed to stifle her giggles.

"I should probably get going." she said, still with a dazzling smile.

Michael was disappointed. "Will you.. I mean... What about the paperwork you needed done?" he could hear the pleading tone in his voice and was immediately embarrassed.

Aurora didn't detect it. "I can always come back tomorrow." she said, hoping she didn't sound TOO eager to come back. "I mean, if that's okay with you, of course."

If Michael's face could have lit up any faster. "I'd LOVE that!" he practically shouted, before calming himself. "I mean, uh.. Would you like to come by for lunch tomorrow? We could go over everything and I'll probably have places to sit by then." he added with a giggle.

Aurora practically jizzed in her pants. "That'd be great." she said, keeping her composure. She nodded towards a nearby counter where she had places her small stack of papers. "If you want to review them tonight, we can talk tomorrow."

The housekeepers winked ( the right way, btw. ) at Michael as he walked Aurora to the front door.

Chapter 8: Michael makes a move.

Michael noticed Aurora didn't have shoes as he opened the door for her. "Oh dear, I can't have you walking outside like that.. You'll get killed!" he said dramatically.

Aurora giggled. "I'll walk slow. Don't worry about me."
---
Michael didn't give her a chance. He swept her up in his arms, the way a groom carries a bride. She yelped a little in surprise, wrapping her arms around his neck- as he trotted outside, holding her carefully. She could have fallen asleep right then and there in his arms, that's how safe she felt.

Heading over to the only car left by the house, a 1984 Chevy Celebrity ( lol ) Michael gently set Aurora down on the hood. "I'll get your shoes. Just gimme' your keys." he said softly. She complied, and proceeded to have a laughter fit as he crawled into her car, his elbow bumping into the horn and setting it off loudly- shattering the silence of the night tranquility.

Michael emerged, sneakers in hand, and walked in front of Aurora. Holding her calves again, gently, he helped slide her shoes on- keeping his eyes on hers. There was something hot about it.

"Thank you." she managed to whisper out. Words were failing her. She wanted him. Bad.

"I'll see you tomorrow?" Michael asked, his voice quivering. He needed to hear her say yes. He wanted to make sure this wasn't a dream.

"Yes. Of course." she smiled, scooting to the edge of her car hood to jump down.

The front lights of Neverland suddenly flickered on, illuminating the beautiful scenery. Michael and Aurora both looked around, ~*~*spellbound*~*~.

"This is so beautiful, Michael. This is just so---" her words were cut off when Michael leaned in, kissing her suddenly.

She caved. She gently brought a hand to his cheek ( which one? that's up to you guys ) and kissed him back. Michael rested a hand on the back of her head, savoring her lips.

The kiss broke. "... beautiful..." Aurora finished her sentence, popping her eyes open in surprise.

Michael grinned at her. He was proud of himself. He tried to wink, and failed yet again. WHY WON'T ONE EYE JUST STAY OPEN FOR GOD'S SAKE. WHY.

"I.. I'll see you tomorrow." she said, still stunned, sliding herself off the car hood. Michael opened the driver's side door for her. Before she sat down, she leaned up to peck his cheek. "Thank you." she managed to smile.

"You're welcome. Drive safe." he said, closing the door after she sat down and started her car. He waved, and watched as she pulled out of the driveway and went through the gate security opened for her.

When her car was out of view, Michael skipped into the house, ecstatic. He was in love. In love with the most wonderful woman in the world! She was smart, funny, kind, beautiful, and seemed to like him for him. Not just because he was famous.

Upon entering his bedroom, Michael noticed the pair of shoes Aurora had left behind. He smiled to himself, toppling onto his bed and breathing in the smell of her perfume on his shirt and on his sheets from when she had fallen into him. He closed his eyes, daydreaming of how the following day's events would go.

Aurora drove home, beaming. She was in love. At least, she thought she was. She hadn't felt this way about anyone in a long time. The entire ride home, she went over every word, every move, every thought and feeling of the day's events- and then thought of how the next day would go. She was nervous, but so excited at the same time.

Before she knew it, Aurora had reached her apartment in the outskirts of Los Angeles. Grabbing her things, she felt around her keyring for the key that would unlock her front door. That's when she heard his voice.

"Hello Aurora..."

She dropped the keys suddenly, panic gripping her.

Chapter 9: Initiate abusive ex-boyfriend ( I couldn't make this chapter that funny lol )

She turned, slowly, and there he was.

"Jeffrey." she said, her voice quivering. "Wh..Wh..What are you doing here? How did you… How did you find me?"

He stepped towards her, resting a hand next to her head, his arm blocking one route of escape. "You can't hide from me, Aurora. I've been waiting here all night. Where have you been?"

"Working." she answered flatly.

He slammed his hand against the door. She jumped, the color draining from her face. "You're lying. You slut. It's 2 a.m. There is no way you were working this late."

"I was working out of town. Big business deal." she tried to come across as confident, but it wasn't working.

He slid a hand to the side of her face, cupping her cheek. All while glaring at her. "Aren't you going to let me in?" he asked.

She gently removed his hand. "We're over, Jeff. We've been over for a year now. You need to get over it. You need to move o---"

Her face suddenly burned as his hand came back to slap her roughly across the cheek. The pain turned into a tingling sensation as she held her now red cheek, tears welling up in her eyes.

"You don't tell me what I need to do. It's over when I say it is. Now be a good girl and let me in." he hissed. She was still holding her face when he stepped closer to her.

Instinctively, her knee came up- hitting him in his Joe Jackson's ( YES. THIS SERIOUS SUBJECT MATTER HAS A JOKE IN IT. DEAL ). He dropped down, and she sprinted past. She was heading for her car when she realized the keys were on the porch, next to him, where she had dropped him. She panicked and did the only thing she could think of. She started screaming for help.

A hand suddenly clasped over Aurora's mouth and another around her neck, squeezing hard. She managed to cough out a final, weak "help.." before things went black.Chapter 10: Because the wink-fail never stops being funny. Evar.Michael was awake bright and early the next morning. He had washed his hair thoroughly, picked out his best outfit, and added a fourteenth unexplainable belt to his ensemble for good measure.

He strolled down to the kitchen, whistling. The interior decorating company had started working earlier than usual to furnish his home and so far, it was coming along nicely.

One of the maids was in the kitchen, stocking the cupboards when Michael walked in. He greeted her with a warm hello before attempting to wink at her. He was determined to get this down.

"Michael, is there something in your eyes?" the maid asked.

"No." he said, with a sigh.

"Oh. You looked like you were about to sneeze or something." and she carried on with the task at hand. Fuck fuck fuck.

He looked towards the clock. Aurora would be there soon. He couldn't wait. The kiss the night before was amazing, and he hoped she felt what he had felt too.

Aurora woke in a daze. One side of her head and her ribs were killing her. She knew she was on her front porch, where Jeffrey had undoubtedly left her after taking out his jealousy and aggression. When she went to open her eyes, she felt that her left eye was swollen. "Sonofabitch." she mumbled, pulling herself to standing.

Her apartment door was unlocked, and for a moment- Aurora was afraid to go inside. What if he was in there, waiting for her? She shrugged it off. He had to have gone to work by now. It was a weekday.

Aurora crept upstairs and with a sigh of relief found her apartment empty, but a mess. She bolted the door behind her when she noticed the time. She was due at Michael's within a couple of hours. Just enough time to take a shower to clean her wounds, crimp her hair ( lol the 80s ), and find something classy, yet enticing to wear ( again, lol the 80s. In other words: not possible ) before grabbing a bagel to satiate her, hopping back into her car, and making the drive back to Neverland. Every time she looked in the rearview mirror, she cringed. Jeffrey had done a number on her.

Her and Jeffrey had dated for a few months while they were in college. He was so sweet at first. So charming and fun to be around, but overtime- his temper, and his need to control and manipulate those around him put a strain on Aurora. He began hitting her and threatening her and her loved ones. Once he realized he had scared her into silence and could get away with it- he did it more often and more viciously.

When Jeffrey began cheating, Aurora managed to work up the courage to leave him. She moved to an address he hadn't been able to find until last night, and got a new job at the interior design company.

That was two years ago, and he was still taking it worse than ever. He had even tried to join her ONTD club to get closer to her before the president promptly told him to "die in a fire", or something of the sort.

Despite her relocation and new life, Aurora still always felt on edge…

... Except when she was with Michael.

She had reached Neverland before security snapped her out of her thought process. After a few tense moments and butterflies in her stomach, she was buzzed in and the gate opened. She pulled in.

Michael was waiting outside for her, a smile spread across his cherubic face. It turned into a look of horror and concern as Aurora stepped out of the car.

Chapter 11: YOU'RE A VEGETABLE.

"Oooh girl!" Michael exclaimed, bringing his hands to gently cup Aurora's face. "What happened?"

Aurora wanted to tell him, but she was afraid. She didn't want him to be scared off by her psychotic ex, and she certainly didn't want him going after Jeffrey. Regardless of Michael's persona in 'Beat It' or 'Bad'- he'd go to moonwalk and Jeff would probably suckerpunch him.

She forced a smile. "I slipped this morning on the stairs. I'm fine. Really."

Michael seemed skeptical. "Are you sure?"

She nodded, hoping he couldn't see through her. "I'm sure. I'm clumsy, remember?"

He had to believe her. He had no reason not to. He lovingly kissed her forehead before taking her hand. "Come on inside. We'll get some ice on that and I'll get this paperwork done for you."

The house looked so much different than when she had seen it the night before. She gasped. "Oh Michael. It's wonderful!" as he led her though the hallway. He squeezed her hand a little, smiling..He wanted to wink at her- but he couldn't. For all his dance moves and talents, he couldn't master something as simple as a wink.

They sat down in a drawing room type area. He helped Aurora lay back on a couch and left to get an ice pack. When he came back, he handed her a pack of frozen peas wrapped in a towel.

"All I had were vegetables." ( lolol ) he said, smiling shyly. She held it to her temple, wincing at first and then relaxing as the cold soothed her.

---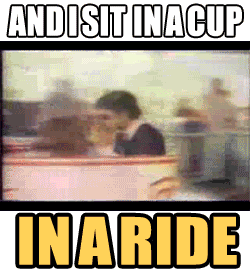 Sitting next to her, a long silence fell between them.

"About last night—" Michael started.
"About that paperwork—" Aurora began at the same time.

They both froze. Michael was a bit taken aback by her wanting to jump right into business, and slightly hurt by her not mentioning the kiss from the night before. Aurora, however- was surprised he wasn't all business.

Her smile broke the tension. "Last night was wonderful."

Relieved, he leaned in closer to her. "You didn't mind the kiss?"

She leaned in closer as well. "Not at all. I felt.. I feel… So… Comfortable with you, Michael. So safe.. So…"

Their faces were inches from eachother.

"When I'm with you, Aurora… I feel like I'm sitting in a cup, in a ride." Michael rested a hand on the back of her head.

It was the most romantic thing anyone had ever said to her. "Oh Michael… I think I'm falling for you." She exclaimed, resting the hand not holding a pack of frozen peas on his chest.

"Michael!" voices suddenly broke the moment. "Michael! Where are you?"

Michael knew those voices. His brothers were visiting.

Chapter 12: How many Jermaine/Tito/Joe/Raisin jokes can I fit in here? The answer is many.

"Michael…Did I…" Aurora removed the frozen peas. The swelling had gone down considerably. "Did I come at a bad time? Should I go?" she didn't want to impose.

"No! No!" Michael said, resting an index finger over her lip to quiet her. "Shhh. Shamone. It's my brothers. They have a bad habit of dropping by unexpectedly. I'll take care of it. I'll go and talk to the---"

"Michael!" Jermaine busted into the room. "I thought I heard your voice…" he stopped when he noticed Aurora. "Oh… Oh Mike, I'm sorry, I didn't know you had company."

"Hello!" Aurora smiled cheerfully.

"Jermaine, this is Aurora. She works with the company furnishing Neverland. Aurora, this is my brother Jermaine."

Aurora rose to her feet to shake his hand. As they began speaking, the rest of the Jackson clan waltzed in, exclaiming how beautiful the ranch was coming along. Michael embraced his family, one by one, and tried to keep up with introductions. He was pleased to find Aurora one step ahead of him as she boldly struck up conversations with his family, keeping total confidence. She was something else, alright.

"Oh, what a beautiful dog!" she exclaimed, patting the head of a grumpy looking bulldog wearing a baseball cap and aviator shades. "Does he do tricks?"

"Oh, that's Joseph. That's my father." Michael corrected her.

Aurora blinked, confused- until the "bulldog" started to speak.

"Do you perform? Do you sing? Can you dance? Do you make good money? Can you make me good money? Have you heard about my record label? NEXT QUESTION." Joseph said.

"Don't mind him." Michael said, obviously uncomfortable around the money-hungry pup.

A familiar voice chimed up from the back. "Mike! Man, you don't even got real food in this house! Just that health food, granola stuff! I'm starving!"

"You had raisins in the car!" was Jermaine's interjection.

"That's Tito." Michael told Aurora as she approached him. "He doesn't even go here."

Aurora waved.

"Michael and I were going to go out and have lunch. Perhaps you'd all like to join us?" she smiled, looking to Mike for approval. He smiled back.

"That'd be great." Jermaine spoke up. "We can clear up some space at that restaurant a few miles away. Try to steer clear from the press."

"I'll go call!" Tito yelled, making a B-line for the door.


"SLOW DOWN TITO, DAAAAAYUUUUM!" Michael called out to him. Tito ignored him, running down the stairs to the phone. Michael shook his head.

"The press?" Aurora asked quizzically. She turned to Michael.

He blushed and shrugged a little. "I hope you don't mind having your picture taken. There's always paparazzi wherever I go in public."

Jeffrey seeing her picture with Michael crossed her mind for a split second. She shrugged it off. That jackass probably didn't even know how to open a magazine or a newspaper, let alone read one.

"I'm sure I can handle it."

Michael nodded. "I'll go get our limo driver."

Chapter 13: OH SHIT. TABLOID CIRCLE-JERK.

To say the scene at the chic vegetarian-geared restaurant where Aurora, Michael, the Jackson men, and some staff and security members turned up was crazy would be an understatement. Someone, probably a member of the waitstaff- had tipped off the press and paparazzi that the party of 15 under the name "Mr. Notmichaeljacksonseriously" was, in fact, really Michael Jackson- and the result was a mob of fans and photographers waiting to catch a glimpse of their idol.

The ride there had been entertaining. The Jackson brothers, Michael included- told stories of their growing up in the spotlight, and Michael's offstage antics as a prankster. Aurora liked them. They were funny.

"Wait… Where's Joseph?" Jermaine asked, and the limo fell silent.

"Um…" Michael lowered his aviators, looking around the interior. "Huh. Next question."

The stories continued, until the limo pulled up towards the restaurant, mysteriously named 'Dun Ber Ber Ber Lee', and through the tinted windows, the party saw the neverending mass of screaming people.

Aurora's eyes widened. "Oh… My… God." She sputtered out. She had never seen anything like it.

She felt Michael's hand take hers and give a supportive squeeze. "It's okay. My fans are wonderful. They won't hurt us." He told her, trying to comfort her.

She was touched by his love for people. "Just watch out for the press. They're vicious." he warned her, giving her hand another squeeze.

The limo came to a stop, and Aurora screamed in surprise when the thundering sounds of frantic hands hitting the glass of the car drowned out any sound.

Security was the first out to pave the way. When it was safe, the rest of the Jackson clan climbed out one by one. A few girls screamed in excitement when Jermaine exited the car- and all fell silent when Tito emerged.

"Pssst… Which one is that?" one confused fan asked a nearby enthusiast sporting a sequined glove.
"HE DOESN'T EVEN GO HERE!" someone from the back shouted.
"WHERE'S MICHAEL?!" a woman wearing a 'BAD' tour t-shirt shrieked.

A "MICHAEL! MICHAEL! MICHAEL!" chant started up almost immediately, and within seconds his name was echoing through the now overpopulated street.

Inside the car, Aurora was having doubts whether or not she could handle it. She wanted to turn around and go back to Neverland. This was surreal. She stared at the ajar door, trembling a little, still clutching Michael's hand.

He turned her to face him and gave her a quick kiss. "Stay right next to me. You'll be okay."

She nodded, and moments later Michael led her to the door and towards the waiting public outside. The screams were deafening. Aurora squeezed his hand, hard, and managed a smile as she was blinded by flashbulbs going off. Michael greeted people the best he could, stopping every so often to sign whatever memorabilia was being thrust in his direction. "I love you, I love you so much!" he repeated.

A chunky woman suddenly stepped to Aurora. She had a terrible haircut, and pancaked makeup. She thrust a recorder in Aurora's face. "Are you Michael Jackson's new girlfriend?"

Aurora didn't know what to say. It was so unexpected. "I.. I…. What? Who are you?"

"I'm Nancy Grace. I'm an aspiring journalist." The woman replied, her voice was grating. It pierced through everyone who heard it like a hot poker being pressed to the skin. "Give me the scoop. Are you Michael's new squeeze?"

Michael didn't miss a beat. He put an arm around Aurora and smiled as the surrounding reporters and fans snapped pictures and pulled her close to him, away from the journalist who would someday turn out to be a treacherous seacow who used tabloid stories to garner ratings.

It took a long time, but Michael, Aurora, the other Jacksons….. And Tito…. Made it into Dun Ber Ber Ber Lee. The restaurant literally went into lockdown mode, closing the blinds, locking the doors, and leading the party to a private table in the back.

Michael took his aviators off, taking the time to greet and thank the entire staff who gathered by the doorway to the kitchen, gawking at the King Of Pop.

"Is it always that wild?" Aurora asked a nearby security guard, who had gotten his jacket ripped open in the shuffle outside.

"Oh, that was tame compared to some of the stuff that's happened before." was his reply.

Michael headed over to the table, motioning for Aurora to take a seat next to him. When everyone was comfortable, he gave her a peck on the cheek. "You okay?" he asked, worried that she was traumatized.

She smiled at him. "I'm fine. I'm always fine when I'm with you."

Michael blushed. "AH-HEE-HEE."

Little did Michael or Aurora know, that the photo of them looking cozy outside was about to be circulated… And their whirls were about to be turned upside down…

Chapter 14: BE CAREFUL WHO YOU LOVE, BE CAREFUL WHAT YOU DO ( lmao )

The food was divine. If Michael knew one thing, apart from how to sing, dance, be a kindhearted human being, be a legend/icon/hero, turn women AND straight men on with his undeniable sexiness, be the motherfucking greatest entertainer of all time, oh- and make every argument from the haters completely invalid- he knew good food.

After ordering everyone ice cream that wasn't even on the menu ( because he's Michael Fucking Jackson ) and posing for pictures with the staff of the restaurant- it was time to face the crowd outside yet again to get back into the car. Aurora was ready. If she could do it once, she could do it again.

"What do I do if another reporter asks me about… Us?" she asked as security prepared to pave yet another way outside.

Michael was taken aback by the question. Everything had happened so suddenly. He wasn't prepared. "Do what you feel is right." was all he could say before security rushed the group back outside to the awaiting crowd of screaming fans.

The party stayed close together, ducking questions of "Are the Jackson 5 getting back together?", "Which one is Tito again?", "How's the BAD tour going, Mike?", they were feet away from the limo.

Suddenly, a surge of paparazzi closed in, Aurora tried to grab ahold of Michael's belts- any one of the forty-seven randomly placed around any given point of his body, but it was no use.

"Michael!" she cried out, but the sound was deafening.

Microphones were being pushed into her face, flashbulbs were blinding her. Aurora started to feel very hot. The crowd was spinning around her. Questions were being thrown in her face. "Who are you?" "Are you Michael's assistant?" "Is it true Michael's brother is a California Raisin?"

Aurora was feeling lightheaded. "Please.. I…" she was looking frantically for Michael. She could hear him calling her name from somewhere, but he sounded so far away. "I'm his.. Interior designer…"

"Did she just say he was in her vagina?" one reporter repeated.
"MICHAEL JACKSON WAS IN YOUR VAGINA?" another yelled.
"SEND IT TO PRINT. STAT."

"No.. I…" she tried to protest. She suddenly felt a hand grab hers. Michael.

"Come on, girrrrrl." he purred, pulling her towards the car.

Once inside, Aurora rested her head on Michael's shoulder as the car sped off. She was so dizzy.. She was so tired.

Michael felt horrible. It had been too much for her. This was all his fault. "Do you want me to bring you home?" he asked, reaching up to run his fingers through her hair.

Her eyes shot open. "No!" she cried suddenly, remembering that Jeffrey now knew where she lived. "Can I stay with you? Just a little while longer?"

Her hand rested on his thigh, and Michael felt a tingle run through his entire body, It was unlike anything he had ever felt before. It was like electricity.

"Has anyone seen Tito?" Jermaine cut in.

Michael once again lowered his aviators and looked around the limo. "Oh… Um…. Oh."

Chapter 15: Merlin gets some lines.

Aurora had fallen asleep on Michael's shoulder on the ride back to Neverland. The incident outside the restaurant, and the fact that she had been beaten unconscious on her doorstep mere hours earlier but um.. Never called the cops… had taken a lot out of her.

Michael had carried her to his bedroom and tucked her into his king bed. The guilt was weighing down on him for putting her into the spotlight like that, unprepared. The poor thing.

Out in the hall, Marlon, the forgotten Jackson- FINALLY had a chance to speak. "Michael, you really care about this girl?" he asked.

"I think I'm in love with her." Michael sighed.

"How long have you known her?" Marlon continued.

Michael began counting on his fingers. "Um, fourteen hours and…" he checked his watch. "Thirty-three, thirty-four, thirty-five seconds."

Marlon sighed. "And you're in love with her? Don't you think that's kind of fast to be falling for someone?"

Michael thought it over. "Nope."

Marlon rested a hand on Michael's shoulder. "Michael, I'm your older brother- and all I want is what's best for you. Don't you think you should give yourself some more time to get to know this girl?"

Michael rested his hand over Marlon's. "Merlin, listen.."

"It's Marlon."

"What?"

"My name is Marlon."

"Oh."

There was a long pause.

"Marlon, listen…" Michael continued. "I know you're just looking out for me, but Aurora's the love of my life. I can feel it."

"Just make sure you know her whole story, Mike. She could have a crazy ex husband… ex boyfriend.. WWF chairman for a father… It's happened before." Marlon sighed.

"What? When?!" Michael was stunned.

"Melina. Shannon. Crystal… What was the other girl in that other story?" Marlon looked to Jermaine.

"Wasn't there a Serenity somewhere?" Jermaine asked.

"Your argument is invalid." Michael finally said.

"Bu---" Marlon tried to speak, but was silenced when Michael moonwalked backwards across the hardwood floor of the main hall.

---
"See that? See that moonwalk?" he asked.

Marlon could only nod.

"That moonwalk just made your argument invalid."

"He has a point." Jermaine agreed.

Michael hugged his brothers goodbye and saw them to the door before heading back upstairs to check on Aurora. He wanted to tell her how much he loved her, he wanted to crawl into bed next to her and just hold her, but when he walked into the bedroom and heard her crying "Jeffrey", frightened-sounding in her sleep, his heart sank.

Chapter 16: Initiate Las Vegas ( becauseeveryfanfictiontakesplacethere )

Aurora hadn't had a nightmare since she was dating Jeffrey, but this one was so real. She was running through a long hallway. It never seemed to end. Jeffrey was behind her, chasing her, wanting to hurt her. She was crying for help, crying for him to leave her alone. She was trying to open doors in the hallway but they were all locked.

"Please… Please don't hurt me…" she mumbled in her sleep. She reached upwards towards the bruise near her eye. "Jeffrey… Please… No."

Michael was putting the pieces together. Merlin was right! She had been abused! The guilt he had felt for putting Aurora in such a hectic moment earlier at lunch was weighed down even heavier at the thought of someone hurting this ~*tenderoni angel*~

He couldn't help it. He crawled into the bed next to Aurora and cuddled up next to her, resting a hand on her stomach. She was a lot less hairy than Bubbles, which was pretty cool. He simply rested his chin in his other hand, watching her sleep, wishing he could comfort her- but terrified of waking her.

In Aurora's dream, she saw the end of the hallway. A big red door. She ran towards it, frantically- before flinging it open.

---
..
LaToya Jackson stood there, smiling. "Hi! Want to hear me cover 'Wanna' Be Startin' Something?"

Aurora sat up, screaming as she woke up. It was the worst dream she had ever had.

Michael sat up too, startled. Aurora realized where she was a few seconds later, looking over to Michael and flinging her arms around him, sobbing into his shoulder as he hugged her close.

"Oh Michael!" she cried, the tears flowing all over his bedazzled, belt-covered shirt.
"Shhhh. Shamone, baby. Shamone." Michel cooed. "Tell me what happened… Who's Jeffrey?"

Aurora knew she couldn't hide it from him. She wiped her eyes, leaning back to gaze into Michael's eyes.

"Jeffrey is my ex-boyfriend. We dated for a little while a couple of years ago.. But… But.. He hasn't been able to let it go." She said in between whimpers. "He's obsessed. He stalked me. I had to move, change my job.. Everything but change my name! And-An-And he-"

"He found you?" Michael said softly, motioning to her injury. Aurora nodded, before sobbing again. "Last night, after I left here. He was waiting." she cried.

Michael pulled her close. "Is that why you were afraid to go home?"

"Mmm-hmm." She managed to sob out. Despite her anguish, she couldn't help but notice how remarkable Michael smelled. Like popcorn… Kettlekorn, maybe… Sweetly.

"Well, you're here now, and you're safe." Michael said, gently tilting her face to look at her. "I'll keep you safe. I love you, Aurora."

She sniffled. "I love you too, Michael. I really do. I've never felt this way about anyone before."

They kissed. It was better than the kiss from the night before. It was magical. It meant something. When they broke from eachother, it was as if she didn't have a trouble in all the world. Michael had kissed it all away. Everything.

"I'm leaving for Las Vegas tonight to do a show." He suddenly said. Wait. Wut.

Aurora opened her eyes, surprised. She stared at him, waiting for a punchline. When none came, she stammered. "I…I… Should I leav---"

"You should get some rest, because you're coming with me." He said with a grin.

"Why Las Vegas?" Aurora asked. It didn't make sense. He had just done a show there a couple of weeks ago for his tour. She remembered discussing the Neverland design plans with her boss after he had gotten off the phone with Michael while he was at the Palm's drinking orange juice and feeding his llama post-show.

"Because every story takes an interesting turn in Vegas. It's like, a law or something." He shrugged. "Just following storyline guidelines."

"Oh Michael!" Aurora gasped, wrapping her arms around his neck.

The two lovebirds were so ecstatic over their ~*romantic getaway*~ that they failed to notice the news being shown on televisions and slapped across magazines worldwide: "MICHAEL JACKSON DATING BLONDE BOMBSHELL- CONFIRMED TO HAVE BEEN IN HER VAGINA. TWO HEADING TO LAS VEGAS. SOURCE? WHAT SOURCE?"

Not too far away, however- Jeff seethed with rage as he read the story.

Chapter 17: Initiating unnecessary fight between two main characters. AND GO.

Jeff paced the floor of his modest apartment. "That bitch!" he said outloud to no one inparticular. "She wasn't working the other night. She was off canoodling with Michael Jackson!"

He punched a nearby wall, leaving a considerable sized hole. The tabloid magazine he had spotted and purchased on his way home from work, which had a picture of Michael holding Aurora's hand and kissing her cheek outside the Dun Ber Ber Ber Lee restaurant, was plastered across the front page and thrown across the room. "JACKSON'S NEW LOVER?" was in huge, macro-font above the picture. It seemed to taunt Jeffrey.

"If I can't have her.. No one can." He said icily, noticing the confirmed Vegas concert date printed on the cover. "We'll see who's bad, who's really, really bad."

Back at Aurora's apartment, she was on cloud nine. She was going to Vegas with the man she loved more than anything. Michael had sent a team of bodyguards with her to her apartment to collect her clothing and belongings to head to Sin City. Michael had offered to buy her an entire new wardrobe to hold her over, but Aurora was weighed down with the amount of rhinestones, sequins, jewels, and belts he had in mind.

A pang of sadness shot through her when she looked around closely at her home. She had been in such a rush to meet Michael that afternoon- that she had completely forgotten the messy state in which Jeff had left her apartment after he had broken in once she was unconscious and he good get the key. The place was a disaster. How she could have overlooked it, she'd never know.

After throwing everything she could get her hands on into a duffel bag, Aurora sighed. "Let's go, guys." she said sadly, taking one last look around the place before leaving. She knew she'd have to find somewhere else to live once she was back from Las Vegas.

Michael nervously paced his kitchen at Neverland. His bags were packed all over again, and he was anxiously waiting Aurora's return. What if Jeff was there? No.. He had sent security. They could handle him.. Oh, but what if he had a gun? No.. No.. Stop thinking like that, he told himself.

For a split second, Michael considered leaving Aurora at Neverland while he went to Vegas. She'd certainly be safe there until he came back and they could figure out what to do next… but he wanted her there with him so bad. He hated to be apart from her. Oh, those tabloids had to go and ruin everything again! Michael couldn't put her through their scrutiny. He wanted her to have fun in Vegas, not shield herself from the press.

But her safety was the most important thing. He had to make a decision.

"Michael?" he heard her familiar voice call from downstairs. She was back. He walked into the main hall where she threw her arms around him while a bodyguard carried her bag in for her. "I'm so excited!" she told him, breathlessly.

"Aurora… We need to talk." Oh man. This was going to be harder than the time he had to tell Rockwell that the only reason his song was popular was because he sang the chorus…

Chapter 18: I FEEL LIKE I'M TAKING CRAZY PILLS.

Aurora kissed him. She was just so thrilled to be back in his arms. "About?"

This was so hard. Michael held her hands with his own. "I don't think you should come to Vegas with me, girrrrrl."

Her heart sank. Again, she waited for the punchline. "What? Why?"

Michael sighed. "I don't think it would be safe. The media is going crazy. They're speculating on whether or not you're going to be in Las Vegas with me. You're under enough stress… You don't need that pressure too.. And your ex…"

Aurora tried to get a word in edgewise. "He's not a concern."

Michael gently touched her bruise. She winced. "He is. He did this to you. If he thinks you're in Vegas with me, he won't come looking for you around here. You'd be safe, and looked after, and we could figure out our next move when I get back."

Michael knew how smart she was, how compassionate and thoughtful. Surely she'd understand his standpoint. It would only be for a few days…

….. But this is fan-fic, so naturally Aurora was a crazy bi-polar, hyper-sensitive pain in the ass.

Aurora let the tears fall. "So what, am I just supposed to stay here by myself until you decide to pop in for a few hours at a time? Is that how we're going to be? You're ashamed to be seen with me. You don't want other women knowing I'm around! I THOUGHT YOU LOVED ME."

"I do love you- I'm just trying to keep you saf---"

"Your argument is invalid, Michael!" she cried.

"Wait… Wut?"

"Your argument in invalid!"

"But… I'm Michael Jackson… That makes.. That makes your argument invalid. By default." he thought out loud.

Aurora burst into a sob, and ran upstairs to the master bedroom. Michael was stunned. He looked towards the bodyguard, confused. "What do I do?"

"By the laws of fanfiction, I think you're supposed to go comfort her." the tall, muscular gentleman shrugged.

Michael nodded, and quietly tiptoed towards his room. He heard Aurora crying and lightly tapped on the door before walking in. "I'm sorry." he said softly. He wasn't really sure what he had done wrong, but he was sorry anyway.

Aurora sniffled, she was laying down on her stomach, crying. She turned to her side, facing away from Michael.

Chapter 19: OMG SEX SCENE. ALSO, INCORPRATING LYRICS INTO DIALOGUE.

He closed the door and crawled into bed next to her, spooning her and hugging her close. She smelled nice. If she wasn't so upset, it'd be the perfect moment.

"I'm sorry…" he said again, his voice breaking.

Aurora rolled over to face him. Even PMSing and crying big fat tears, she was still a knock-out, Michael thought. He stroked her hair, pushing a few stray blonde locks from away from her eyes and kissed her.

She couldn't bear to hear him so apologetic and sad. She returned his kiss. He had eaten popcorn while she was gone. She could taste it. "I'm sorry too." she managed to say inbetween kisses.

He rested a hand on her back, and her hand found it's way to his hip. Again, Michael felt that electric sensation shoot through him. Without thinking, he rolled himself to his back, pulling Aurora on top of him ( and at this point I started snickering writing this, just so you know rofl ), still kissing her, except with a little more passion… kind of the way Tatum had tried to kiss him when he was a little bit younger, except without the taste of desperation and skankyness she had on her lips at the time.

Their hands were roaming, and Aurora couldn't help but moan a "oh Michael" when they weren't swapping saliva.

"You give me fever like I've never ever known." Michael said. Goddamn, he was smooth.

"Make me the freak you can taunt, Michael." she said, running a hand down his chest.


---
Aurora grabbed ahold of Michael's belt. "Let me help you with that." she grinned. It wasn't until she had unfastened it and threw it on the floor when she realized she had taken off the belt around his arm. There were still about thirty-four left to go.

Ten minutes later, the belts had been discarded. Aurora wiped the sweat from her brow and went to slide Michael's black jeans off when she realized his huge silver kneepads were in the way. "Jesus Christ." She mumbled, attempting to unfasten them. Michael had to sit up to help her.

Another five minutes went by before Aurora had Michael down to his Hanes. While waiting for Michael to unfasten his knee pads, she had stripped down to the unflattering lingerie that haunted couples in the 1980s- but whatever. Michael thought it was magic.

"You're beautiful." she said, admiring the size of his elephant sized bulge ( LOL @ WHOEVER TOLD ME IT HAD TO BE HUGE IN THIS STORY ) "Is that a microphone in your pocket, or are you just happy to see me?" she purred.

"Ooh! Sorry, giiiirrrl." He pulled the microphone from his Hanes and tossed it on the nightstand. "I always keep one around in case I have to make history real quick."

They scrambled quickly to make this story R-Rated, gettin' nekkid and starting to go at it.

"Unf!" Aurora said.

"What's that mean?" was his response.

"It means I'm having sex with Michael Fucking Jackson."

"Oh."

"UNF UNF UNF. If only the Official Neural Technology Database girls could see me now!"

Post-relations, Michael and Aurora cuddled together. "That was MAJA." she grinned, running a finger down his chest.

"I know bitch, I was watching." Michael said, pleased with himself.

Moments passed. Aurora was about to close her eyes to doze off when Michael spoke up again. "You ready for Vegas?"

She went to protest. "But I though---"

Michael cut her off. "I don't think I could go a day without doing this again and again. You have to be there."

She could only nod, slowly falling asleep.

"Who's bad, who's bad? I'm bad. I'm bad." Michael whispered to himself, grinning, as he too drifted off into a peaceful sleep.

Chapter 20: Viva Las Vegas!

Aurora had never been to Vegas, but as the limo drove down the strip, she drank it all in. Michael watched her, grinning, as she bounced happily in her seat, staring through the tinted glass at the casinos, hotels, Elvis impersonators, and prostitutes. This was truly the city of dreams!

The flight there had been uneventful. A red-eye flight, Aurora tried to get some sleep, but Bubbles kept kicking the back of her chair. She didn't think she'd be able to stay awake during the car ride to their hotel, but the city had a strange way of keeping her adrenaline rushing.

"Oh Michael." She said, turning to look at him. "It's breathtaking here!"

He reached over, brushing her hair from her eyes. "It is, but not as breathtaking as you."

Their hotel suite, called the Walla Man Penthouse, was on the top floor of the casino/hotel and overlooked the entire strip. Michael had emerged from the restroom to find Aurora pressed against the window. He stepped over to her, wrapping his arms around her waist and kissing her cheek.

"Can we go exploring?" she asked, gazing up at him, wide-eyed in wonder. It was so cute.

"We will, but I have to go to rehearsals for tonight's concert first."

"Rehearsals? This early?" he could hear the disappointment in her voice. The morning sun hadn't been out for more than a few hours.

"I'll rehearse, and then send a limo for you to come to the show tonight. When the show is over, you and I will paint the town. I promise." He gave her a kiss.

He was grabbing a thermos filled with orange juice and heading towards the door. "I left you some clothes to choose from in the closet." He smiled. "Pick what you'd like. They're all dazzling."

And with that, he was out the door.

Aurora opened the door to the spacious closet and was nearly blinded by the light reflected off of the sequins, studs, and metal belts Michael had his wardrobe director choose for her. She settled on a shiny, stretchy gold dress. "Michael would look awesome in pants made out of this fabric." she thought- before going to take a bath and take four hours to style her hair. Welcome to the 80s.

Jeff had arrived in Vegas the night before, his blood boiling the entire drive. It wasn't hard to find out where Michael Jackson would be performing. All he had to do was follow the hordes of fans camping outside the stadium on the outskirts of the Vegas Strip. Jeff began circulating the exterior of the building by foot, looking for a way in… when it hit him:

He had the location, but he lacked a plan. And tickets to that night's concert.

Two security guards passed him, and he breathed a sigh of relief as they failed to notice him searching desperately for a way inside. They were too busy discussing the night's itinerary.

"So after the show, Mike wants us to bring Aurora back to the hotel. Something about avoiding the press. He'll wait until the excitement dies down a little and then meet her there."
"What was the room number again? I think I'm supposed to go and get her to bring her here before the show starts."

As the security guard not only revealed the hotel Aurora and Michael were staying at, AND the room number- Jeff devised his plan right then and there…. DUN DUN DUN.

Chapter 21: Crazy fans on stage. Trying to finish this thing before 25 chapters. Holla!

Aurora paced the room anxiously. She had never seen Michael in concert, except for on television- but she heard it was something out of this world. It had been almost an entire day when she began to wonder if Michael had forgotten about her all together.

She flipped on the television. The local news was abuzz with news of Michael's upcoming performance that night. She smiled to herself, bursting with pride for him- when her heart quickly jumped into her throat as a picture of Michael and her, arm-in-arm, taken the day before, appeared on the screen.

"Rumors are swirling that Michael Jackson's rumored new girlfriend will be in attendance tonight." The anchorwoman said. "No, not Vince McMahon's daughter or the sorceress, or… Wasn't there a Chinese food delivery girl or something somewhere? Anyway- it's a new girl. Will she be there? Channel four news will keep you posted. Stay tuned."

For a brief second, Jeff crossed Aurora's mind. Had he seen the news? Had he heard? He must have. Panic set in. What would he do? Would he come after her? Would he come after Michael? Oh no…

Her thoughts were broken when a knock on the door started her. "Miss MarySue Snowbird?" a male voice asked. "It's time to go." She recognized the voice. Eric, the security guard.

The outside of the arena was deserted, with the exception of paparazzi, everyone else had filed inside to see the show. As the limo pulled out back, and Aurora was shuffled out and towards the arena- a few stray reporters noticed her and tried rushing towards her. Eric grabbed her arm, sprinting towards the door as the sounds of their questions became distant and quiet.

It was all happening so fast. The reporters voices were replaced with the deafening sound of screaming fans waiting for Michael to take the stage. Aurora was led to the side of the stage where she could safely watch the show in peace, although she noticed a few fans in the front row pointing at her silhouette in the shadows and talking excitedly to eachother.

The lights dimmed, and Aurora had to block her ears to drown out the sound of the pandemonium that was taking place in the sold out arena. Moments passed- and suddenly, there he was- emerging from the other side of the stage, covered in his belts and studs- and the show began.

Aurora was blown away. Michael seemed to ooze raw sex appeal on stage. She couldn't take her eyes off of him. Every so often, he would look in her direction and thrust his crotch into the air, or grab his crotch, or rub his crotch, or crotchcrotchrotchcrotch.

---
During a love ballad, entitled "I Just Can't Stop Loving You", security brought a young, frantic fan on stage. The young man fell to his knees before Michael, clinging to his legs as Michael crooned the lyrics. Leaning down, his microphone picked up what the fan was saying while sobbing tears of Joy all over Michael's kneepads.

"My name is Martin! Martin Bashir! I love you so much, Michael! I love you so much!" he said, his English accent booming over the speakers. "Don't ever let me go, Mike! Don't ever let me go!"

As the song was coming to an end, security attempted to remove the fan from the stage. He began struggling, and more guards had to rush in to seize him. "NOOOOOOO! MICHAEEEEEEEEEL!" he shrieked, reaching desperately for Michael, who could only wave goodbye fondly and finish the song.

As the show came to a close, Aurora was crying tears of her own- tears of joy and pride. She applauded until her hands hurt, when Eric gently touched her shoulder. "We have to get you back to the hotel while it's quiet out there, ma'am."

Aurora picked up her purse and reluctantly followed Eric back to the limo… not knowing what was in store for her.


Chapter 22: SHIT IS ABOUT TO GET REAL


The room was quiet as Aurora stood by the window, alone, watching the dazzling lights of the Las Vegas strip light up the night sky. She couldn't wait for Michael to come back. She couldn't wait to tell him how much she loved the show and how amazing he was on stage. She couldn't wait to unfasten the plethora of belts on his lean, toned body and repeat what they had done the night before.

A knock came at the door and Aurora turned, waiting for Michael to enter.

"Miss Snowbird?" it sounded like Eric again.

Aurora went over to the door, sighing impatiently as she opened it. "Eric, what is i---"

Jeff stood there. Eric was on the ground behind him, covered in blood. Dead.

Aurora backed away, horrified. Jeff pushed her back into the room. He quickly dragged Eric's lifeless body into the room and closed the door behind him before planting his hand over her mouth as she went to scream for help.

"Shhhh. I'll kill you too if you scream." he said coldly. "Promise you won't scream?" Aurora nodded and Jeff removed his hand.

"You bastard!" she cried, bursting into tears. "You killed a secondary character that nobody was attached to and who played no significance in this story at all!"

"Um, well, yeah.. Duh. I'm the abusive ex-boyfriend. That's what I DO." He replied, matter-of-factly.

"How did you find me?!"

"Hello. We JUST talked about this. Abusive ex. This is standard practice." He said, sighing. God, she was stupid.

Aurora kept crying. "So you're going to kill me? Is that it?" she took a few steps back, terrified.

He laughed. "Oh, not yet. We can't start this party without your boyfriend." He removed a knife from his pocket… The murder weapon.

Aurora whimpered until she heard footsteps approaching. "Hello?" Michael's voice called out in the empty hallway. "Aurora?"

She wanted to call out for him to run, but Jeff held the knife to her. "Tell him to come in. Don't sound scared, or I'll end it right here."

Trembling, she yelled to the door. "I'm in here, Michael."

Jeff reached over and clicked off the only source of light in the room as Michael opened the door….


Chapter 23: Moonwalker!


The room was dark when Michael slowly opened the door and entered. "Giiiiiirl?" he turned. He could make out Aurora's silhouette sitting on the bed, only illuminated by the bright lights of the city below their window. "Aurora?"

She sniffled and Michael froze. "What's wrong?" he asked, squinting a little. "Why is it so dark in here?"

As he walked past the closet towards Aurora, he didn't notice the door slowly open and Jeff quietly slip out behind him, but Aurora did. Her obedient silence broke as she screamed out "Michael! Watch out!" and flipped on a nearby light.

Jeff went to strike with his knife in hand, but Michael simply leaned at an impossible angle. It was like he was defying gravity. Jeff flew past him, hitting the floor, as Michael leaned back to standing. "AH-HEE-HEE!"

He tipped his fedora in Aurora's direction and winked. Again, both eyes blinked. God. Damn. It.

He kicked the knife away from Jeff as he ran over to Aurora, wrapping his arms around her. "Are you okay?"

She sobbed onto his shoulder. "I'm fine. Oh, Michael!"

"Jeffrey?" he asked her, looking back towards Jeff who was now standing. She nodded. Michael sneered, his teeth glistening in the lamplight. "Your butt is mine."

Jeffrey stopped. "What?"

"Your butt is mine."

"I… What?"

Michael motioned for Jeff to come at him ( bitch! ) "Shamone. Shamone. Shamone!"

Jeffrey laughed. "Do you honestly think I would come here so ill-prepared?" he said, revealing and pulling a gun ( and not a watergun ) from his jacket pocket. He aimed it at Michael, who stepped in front of Aurora to shield her.

"Any last words?" Jeff asked, a satisfied smirk on his face.

Michael looked to the window as a shooting star passed. He closed his eyes. "Aurora, stand back." he warned her, as he slid down to the floor, hunching over. She did as she was told, moving back towards the furthest corner of the room as Jeffrey watched in confusion.

It all became too clear as Michael began taking the shape of a car….


Chapter 24: He's been hit by, he's been struck by- a GQ MOTHAFUCKA.


Aurora's eyes widened. What the hell was happening?

Jeff backed away towards the door as the Michael-mobile revved it's engine at him. It sped towards him, fast enough to plow his ass over and TRASH the room in the process, but not to kill him. Michael couldn't even kill a bug on stage, let alone a person.

Within a few seconds, he had morphed back into the King Of Pop.

"How… How did you do that?" Jeffrey asked from the floor, his legs pinned under a piece of the footboard of the bed.

"I'm Michael Jackson." Michael replied with a shrug. "Nuff said." There was no argument for that. Nothing. Nada. Zip.

Michael had Aurora call his security team, and the cops. After getting Michael's story, Aurora's tearful recap, and finding Eric's body in the closet- Jeffrey was handcuffed. "Take that hater to the left!" Michael said as the police led Jeff out of the room and away for good.

The hotel staff gave Michael and Aurora a temporary room to hold them over and rest while they cleaned up the mess that had been made in the original suite. Nobody questioned the fact that Michael Jackson had turned into a car in the middle of a hotel room and stopped a psychotic killer. Why? Because he's Michael Fucking Jackson. That's why. DAYUM.

Aurora was sitting on the bed, wiping tears from her eyes as Michael sat down next to her.

"It's finally over?" she asked, as Michael lifted her chin to look at her. He nodded.

"And us? Where do we go from here?" she gazed into his eyes, almost afraid of his answer. They had met, fallen in love, and he had saved her life within a 72 hour span. Would he still want her after all this insanity?

"I got an idea, baby. Let's go." He took her hand and led her towards the door, calling out for his limo driver to follow…


Chapter 25: The THRILLERing conclusion

"Do you, Michael Joseph Jackson, take this woman to be your wife?" Elvis asked.

"I do. HEE-HEE." Michael answered, holding Aurora's hands tightly.

"And do you, Aurora Serendipity MarySue Snowbird, take this man to be your husband?" was the follow-up question.

"Of course!" Aurora smiled.

They were at the "Little Chapel Of ~*Luv*~", a drive-thru wedding chapel off the Las Vegas strip. Michael had suggested that they tie the knot while the press was swarming the hotel looking for details about the incident that had happened in their room. His PR team were on the scene, hard at work. While everyone was distracted, him and Aurora could wed. Just the two of them. The way it should be.

"I now pronounce you husband and wife!" the Elvis impersonator smiled. "You may kiss the bri---"

But Michael was already one step ahead of him. Leaning in, he kissed Aurora again. He had known her for 72 hours- and while in the real world- this would spell disaster for anyone and everyone, this is the land of fan-fiction- so they lived happily ever after.

Back in the limo, Aurora was smiling ear to ear. "So, how should we spend our honeymoon, husband?"

Michael took her hand and grinned at her. "Well, Mrs. Jackson- I was thinking.. Me and you… On a beach… In Spain."

Aurora was intrigued. "In Spain?"

Michael nodded. "In Spain. DAP. DAP. DRAPAPAPA LAP. DRRRRRP DAPPA DAP DAP."


~*~*THE END.*~*~

Special thanks to everyone who gave me ideas and inspiration for the story, and to everyone who rooted me on as I was writing it. I had so much fun with it, and I hope you all had just as much fun reading it!
---
©2010 (story) by london_evenings and (layout and editing) by PJWN, LLC. All Rights Reserved. This story is a work of fiction. Any names, places, and other identifying features are used in a fictional manner and are in no way representative of any actual events. All lyrics, song titles, photographs, song clips, and videos are copyright their creators. This work may not be reproduced, transmitted, copied, or stored without express written permission from PJWN, LLC.